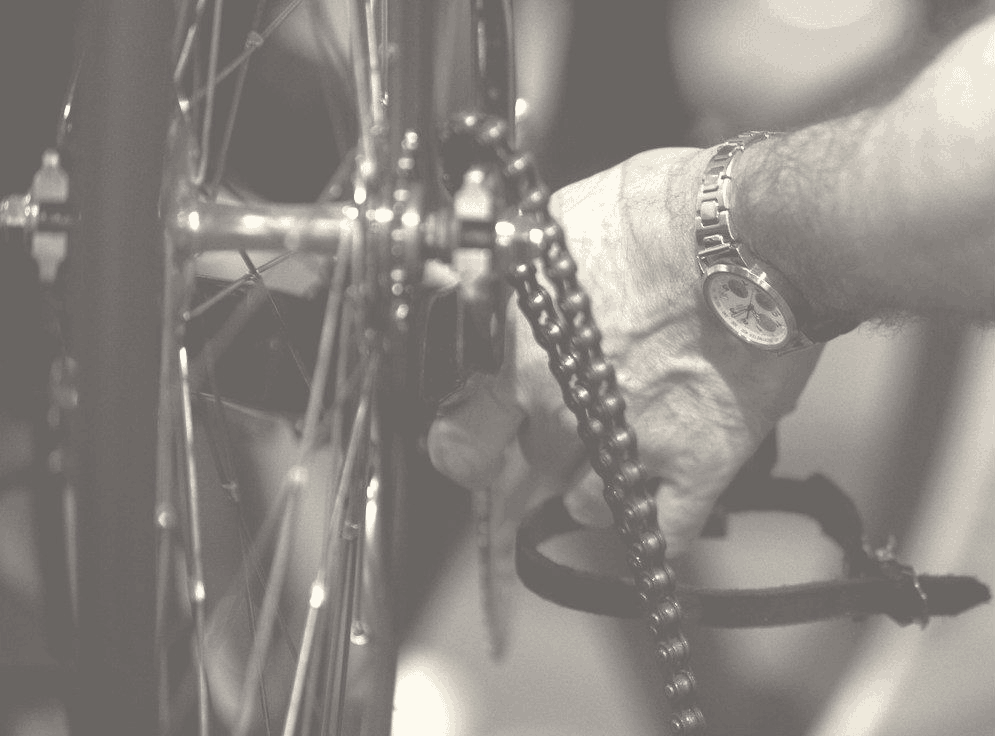 This guy is Peter Mitchell, and he is riding for Team Terminator at tonight's Rapha Roller Race. At the 2007 Junior Track Worlds, he got a gold medal in the team sprint, and a bronze in the match sprint. His personal best for the flying 200m is 10.683. Which is pretty bloody quick.
However, he has not ridden the Rollapaluza rollers, so we can't be sure what kind of a time he is capable of in the pressure cooker that is a rock 'n' roller race. We do know that his team-mate, Lee Povey, posted a time of 20.70 at Rollapaluza IX. Which is quick, but not as quick as Moving Target's own messenger hero, Charlie, who has been clocked at 19.91. Rollapaluza's quickest rider is Scarlett, who beat Lee at Rollapaluza IX in the knock-out rounds, with a time of 20.58.
Another messenger hero, Jos Da Boss, aka the Beast of the North East, is riding for Rollapaluza. His best time is 21.17. But we all know that Jos is generally good for 2 quick rides, and then he will fade. Scarlett and Charlie, on the other hand, get quicker as the night rolls on, and I expect that they will be on stage at around midnight battling it out for a place in the last 4. But apart from Mr Mitchell, who will be the dark horse of this third Rapha Roller Race? Mike C, of London Fixed Gear and Single Speed, recently posted a pretty fine time of 21.29. Could he be in with a chance at pumpkin hour?
In the female section, we need look no further than Emma Cairns of Fireflies. She set a record time of 23.98 at the second Rapha Roller Race. However, her pretender is Agata of Trixie Chix, who recently set a time of 24.84, at a Rollapaluza CC training event. These two are a couple of seconds quicker than any of the other females on the entry sheet.
Rollapaluza CC secret training
And I feel obliged to mention that, not content with trying to buy up the quickest riders with lavish promises of free tennis socks, and liberal access to Winston's training manual, Rollapaluza CC have gone further, and organised at least 2 secret sessions on the rollers that will be used on Saturday night. It's not against the rules, but in my opinion, this is morally questionable behaviour. No doubt the Rollapaluza riders have been banned from drinking too. Remember it's not the winning, it's the partaking.
Sorry, couldn't keep up with all the line-up changes.

— Bill    19 April 2008, 08:58   

#

The secret training really taught us a few things:

- Jos has the most ridiculous collection of retro skinsuits.

- Jos has the most ridiculous collection of retro gabba mp3s.

- Wearing an aerospoke strapped to your bag doesn't make you more aero.

— BringMeMyFix    19 April 2008, 14:57   

#
< London Courier Emergency Fund · Roller racers rock record crowd >